Have you seen the latest trends for staircases? You have endless possibilities for redesigning stairs, though all of the trendiest designs are hardwood. While carpet has its pros, hardwood stairs offer unmatched durability, style, and value. Plus, you can always add a carpet runner on top of hardwood. Turn to a professional hardwood floor refinishing company for help with your hardwood stairs.
The Virginia Top Floors team can update the staircase in your Burke, VA, home. With over 50 years of customer service and 30 years of design experience, we have the knowledge and expertise to get the job done right. Trust the flooring experts with your new staircase project. Visit our website or call us at (703) 537-9699 today.
Below, we explain the rationale for refinishing your staircase:
Durability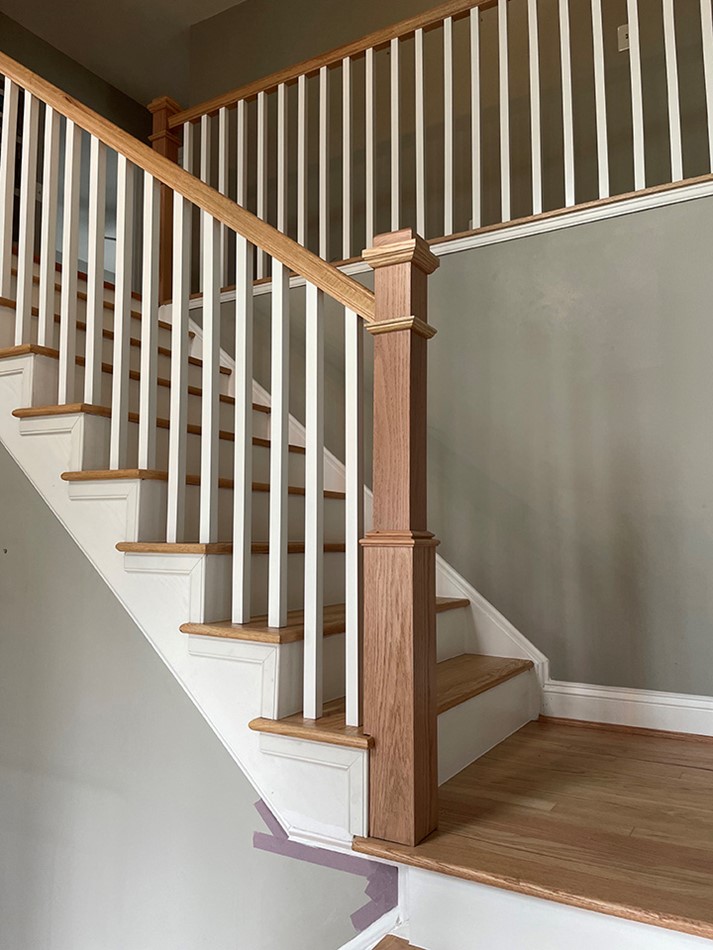 Compared to carpeted stairways, hardwood stairs last longer and endure daily use better. Carpet tends to tear, stain, and collect allergens, especially on heavily-trafficked staircases. Yet hardwood suffers none of these issues and can even retain its handsome appearance for years with the proper protection.
Since stairways are often high-traffic areas, their building material will experience a degree of wear and tear. That said, fading color, scratches, and other signs of use are more common on hardwood stairs than on hardwood flooring. However, this provides a perfect opportunity to refinish and restyle your hardwood stairs.
Style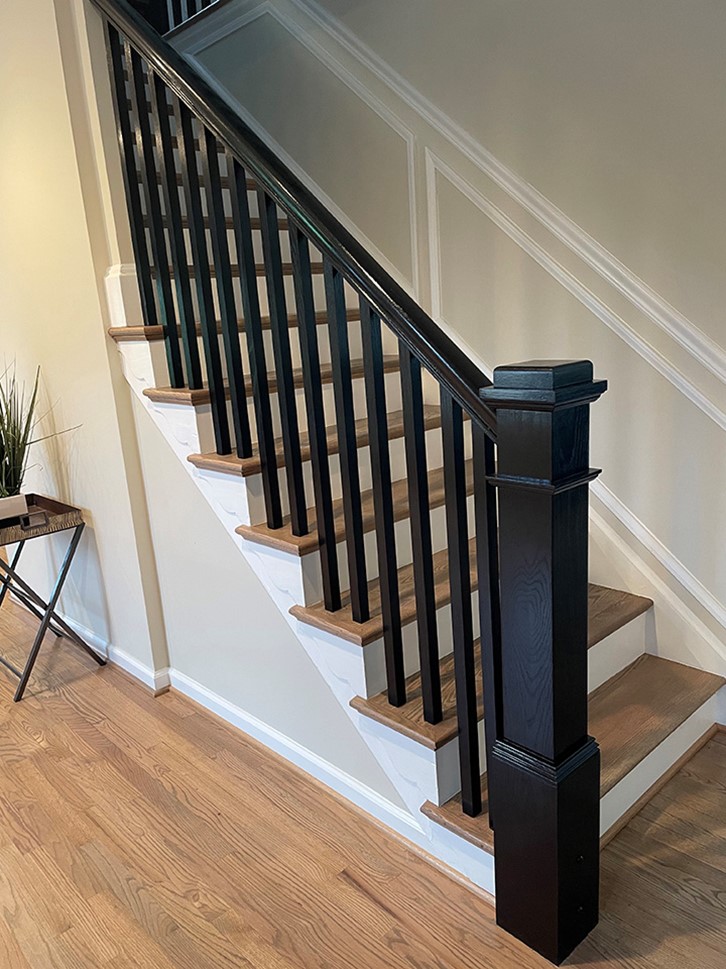 Hardwoods remain timeless, yet different stains go in and out of style. Small updates to your staircase—including staining your treads, risers, and banister—can make a huge difference. We recommend making such updates while you refinish your worn stairway.
The professionals at Virginia Top Floors can match the stain on your staircase's treads to that on its banisters or adjacent flooring. We can also choose hardwood flooring colors that complement the rest of your home. Keeping up with trends helps maintain your home's style and value.
Value
The layout of most homes makes staircases one of the first things visitors see in a home. That said, a grand stairway can provide a fantastic first impression for both guests and potential buyers.
If you're trying to sell your home, a refinished staircase may boost your home's value. Yet new stairs can also deliver high homeowner satisfaction in the form of personal use and impressing guests. At Virginia Top Floors, we'll consider the style as well as safety, usability, and durability of your stairs for you, your family, guests, and buyers.
Virginia Top Floors: Your Hardwood Floor Refinishing Company in Burke, VA
Virginia Top Floors is a premier hardwood floor refinishing company serving Burke, VA. From staircases to floors and refinishing to installation, our flooring experts can handle your requests. When you work with us, you can expect top-quality work as well as excellent customer service. Just ask our previous customers! For your next flooring project, contact us at (703) 537-9699.