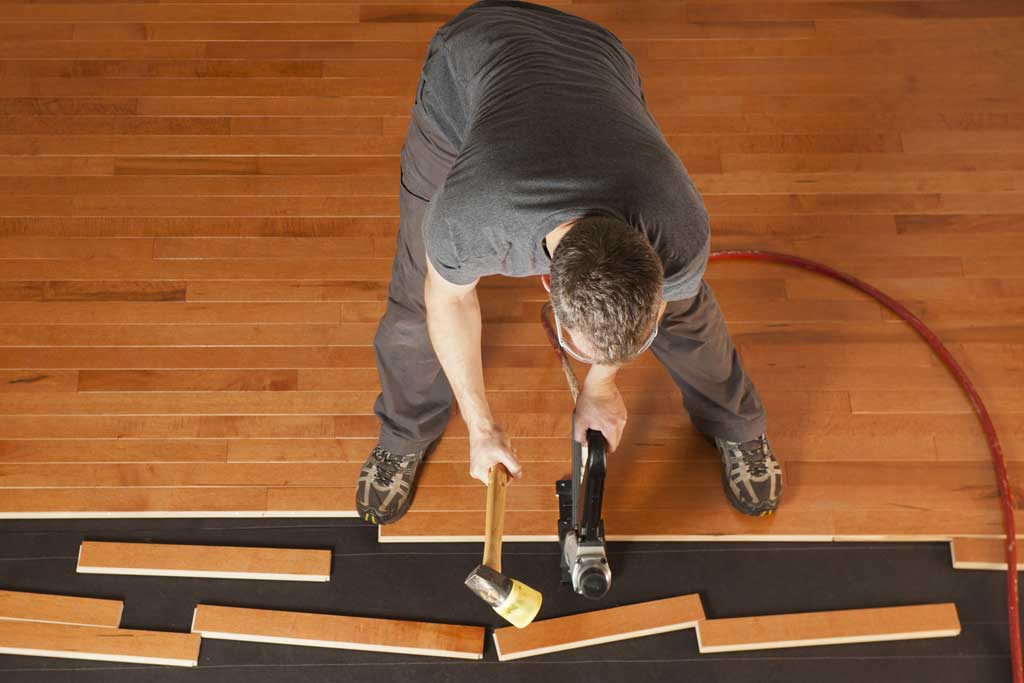 Your Virginia Top Floors Team
Our flooring team has over 50 years of combined customer service experience and 30 years of design experience. We have a strong work ethic, a service mentality, and a trained eye for detail, color, and space treatment. We return your investment in us, our products and our services, in terms of quality as well as quantity. Our professional and personal involvement in your flooring project optimizes the value you receive.
service Areas
Virginia Top Floors provides hardwood floor repairs and hardwood floor refinishing services to clients in Northern Virginia. We'd love to add you to our list of clients in:
-Manassas
-Gainsville
-Haymarket
-Centreville
-Chantilly
-Fairfax
-Vienna
-Alexandria
-Arlington
-Reston
-Herndon
-Ashburn
-Sterling
-Annandale
-Burke
-Springfield
If you live outside of the area, please inquire.
Rates
All jobs are unique and require close inspection to give a custom proposal that would address all the problem areas in a floor. Nevertheless, we have prepared a pricing guide (see below), which gives you ballpark figures on the flooring services you might require. Please read on to get more details on what goes into the actual price of your hardwood floor refinishing and installation project.
Notes on pricing:
Clean, screen and recoat service includes 1 coat of premium water-based German-made finish
Sand, stain and refinishing includes sanding, staining, 1 coat of sealer and 2 coats of finish
Prices provided for hardwood floor installation covers only labor cost. Materials will be quoted separately and will include the wood floor to be installed and underlayment.
Most sanding and installation projects require shoe molding.
Carpet and hardwood floor removal includes general cleanup. Disposal of all debris to an authorized city dumpster will be quoted based on the amount to be removed.
Following is a list of basic rates that will help you in determining a preliminary budget for your project:
| | |
| --- | --- |
| SERVICE | AVERAGE PRICING |
| Clean, Screen and Recoat | $2.00 per sq.ft |
| Sand, Stain and Refinish | $3.85 per sq.ft. |
| Hardwood Floor Installation: | |
| -Nail Down | $2.65 per sq.ft |
| -Glue Down | $2.95 per sq.ft |
| -Floating | $2.55 per sq.ft |
| Shoe Molding (materials, finished and installed) | $2.25 per ln.ft. |
| Additional Coat of Finish | $.75 per sq.ft. |
| Carpet Removal and Cleanup | $.60 per sq.ft. |
| Staircase Remodeling | Will provide cost after assessment |
Sanding and refinishing
Shoe molds and quarter round
Screening and recoating
-Finished-in-place floors
Staircase remodeling
-Staircase recrafting
-Staircase sanding and refinishing
Installation
Installation; engineered
-Floating
-Glued-down
Additional coat of finish
furniture moving
Carpet removal
Minimum charge
Core Values: The rules we live by
1.
Responsibility
Like many other businesses, we're locally owned. What's relevant about that? It means that we're directly involved, not only in daily business operations, but in providing the actual services as well. You won't be dealing with a bunch of subs or temps. As owners, we're there—on site—doing and directing the work. And if you need us before or after your project is done, we're only a phone call away.
2.
Accountability
We love wood, and we continuously strive to achieve aesthetically pleasing results. But we also know that wood is a living and breathing material. As with any living thing, assembly-line perfection is not always attainable or even desirable. Regardless, if you have concerns our expert technicians that will ALWAYS respond to any request or claim. If it needs to be done, we'll be there. Guaranteed.
3.
Listening
A visit to you is not a sales call. It's an opportunity for us to learn about you as a person and about your family, what your needs are, and how we might fulfill them. So tell us about your squeaky, quirky floors that don't sound good and don't look good. Tell us if you have allergies to dust and how much you dislike the mess of construction. We want to know your exact needs and concerns about your flooring—and what would make you smile and feel better about it.
4.
Excellence
At Virginia Top Floors, we treat our customer's homes as if they were our own. We want to refinish your worn flooring as quickly and thoroughly as possible with the least amount of inconvenience for you and your family. We aim to do an excellent job the first time so that your new, beautiful floors last a long time.