Wood floor buffing—or screening—is tricky. The average homeowner should not attempt it. The process is not only labor-intensive and time-consuming but also requires specialized knowledge, equipment, and safety protocols to execute. Without these elements, you risk significant injury to yourself and critical damage to your floors. There are multiple reasons in addition to this one to hire a professional for hardwood floor buffing maintenance.
The Virginia Top Floors team of trained professionals has years of experience providing quality hardwood flooring services to Catlett, VA, homeowners. Our staff uses the latest equipment and techniques to ensure your flooring looks better than ever. With Virginia Top Floors, you can regain your hardwood flooring's sparkle! For pricing and service options information, just call (703) 537-9699.
Below, we explain why you should leave wood floor buffing to the pros:
Knowledgeable Professionals
One of the primary advantages of hiring a hardwood professional is their expertise. Flooring contractors have years of experience under their belts, so they know what techniques and products will have your floors looking their best.
They can also recognize and avoid any problems that arise during the job, such as moisture issues or structural damage. Moreover, they can address underlying issues before they become costly to repair or replace.
High-Quality Equipment
Another significant advantage of hiring a professional is their access to high-quality equipment that laypeople cannot obtain. Contractors use specialized tools, like buffers and vacuums, designed to treat hardwood floors without damaging them.
The use of such high-quality equipment ensures even, thorough buffing. However, its industrial nature means it's intended for those with proper safety and equipment training. Leave your task to the pros and rest easy so your floors look beautiful!
Standard Safety Procedures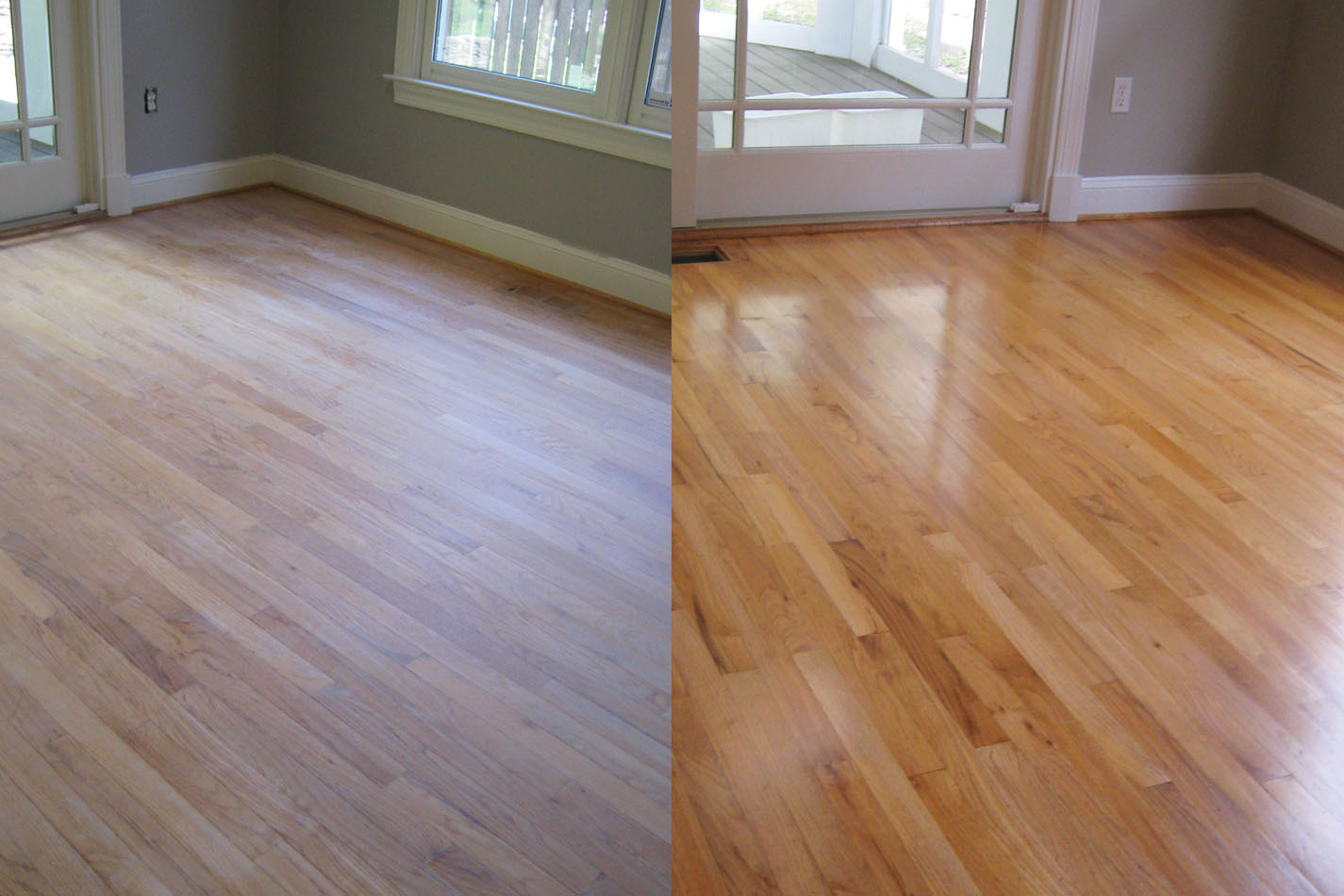 Wood floor buffing becomes dangerous without proper handling. However, a competent floor contractor knows how to navigate all the potential hazards this type of work involves.
Professionals have specialized training in safely operating heavy-duty machinery and potentially hazardous materials like industrial cleaning solutions. Their background ensures all parties and property remain safe throughout the screening job.
Receive Professional Hardwood Floor Buffing in Catlett, VA
Routine hardwood floor buffing is an important task that an experienced professional should always handle. The flooring experts at Virginia Top Floors offer years of experience, access to quality equipment, and adherence to safety protocols. Virginia Top Floors guarantees a smooth, safe process and clean, beautiful results. So next time you need your Catlett, VA, floors buffed, call Virginia Top Floors at (703) 537-9699 and get the job done right!