Hardwood flooring's advantages over carpeting and laminate also come with a set of maintenance responsibilities: routine cleaning, furniture pad use, restrictions on sun and pet exposure, and qualified care services. These simple procedures preserve the hardwood's handsome appearance and ensure you need not replace your flooring for many years. While homeowners can handle some of these tasks, they must rely on a hardwood floor restoration company for professional-grade maintenance.
Homeowners in Nokesville, VA, can turn to Virginia Top Floors for all such needs. With over 50 years of accumulated customer service and more than 30 years of design experience, our team offers unrivaled value. In addition to restoration, we offer hardwood refinishing, hardwood screening and recoating, and staircase remodeling. Visit our website or call (703) 537-9699 to learn more about our hardwood flooring options.
Below, we outline how you can avoid hardwood flooring replacement through proper care:
Clean Hardwood with Appropriate Materials
Doing a little work routinely can save you the significant chore of replacing your hardwood flooring. Specifically, sweep and dust your hardwoods once a week to remove the build-up of common contaminants—dirt, hair, and more—and prevent them from scratching your floor. Then, use a water-based cleaning formula to mop or wipe down your hardwood.
Cleaning involves careful preparation and application. The best cleaner for your floor depends on its finish, though never use chlorine bleach or any harsh chemicals on your hardwood, as they can harm it. Speak to hardwood flooring experts for advice.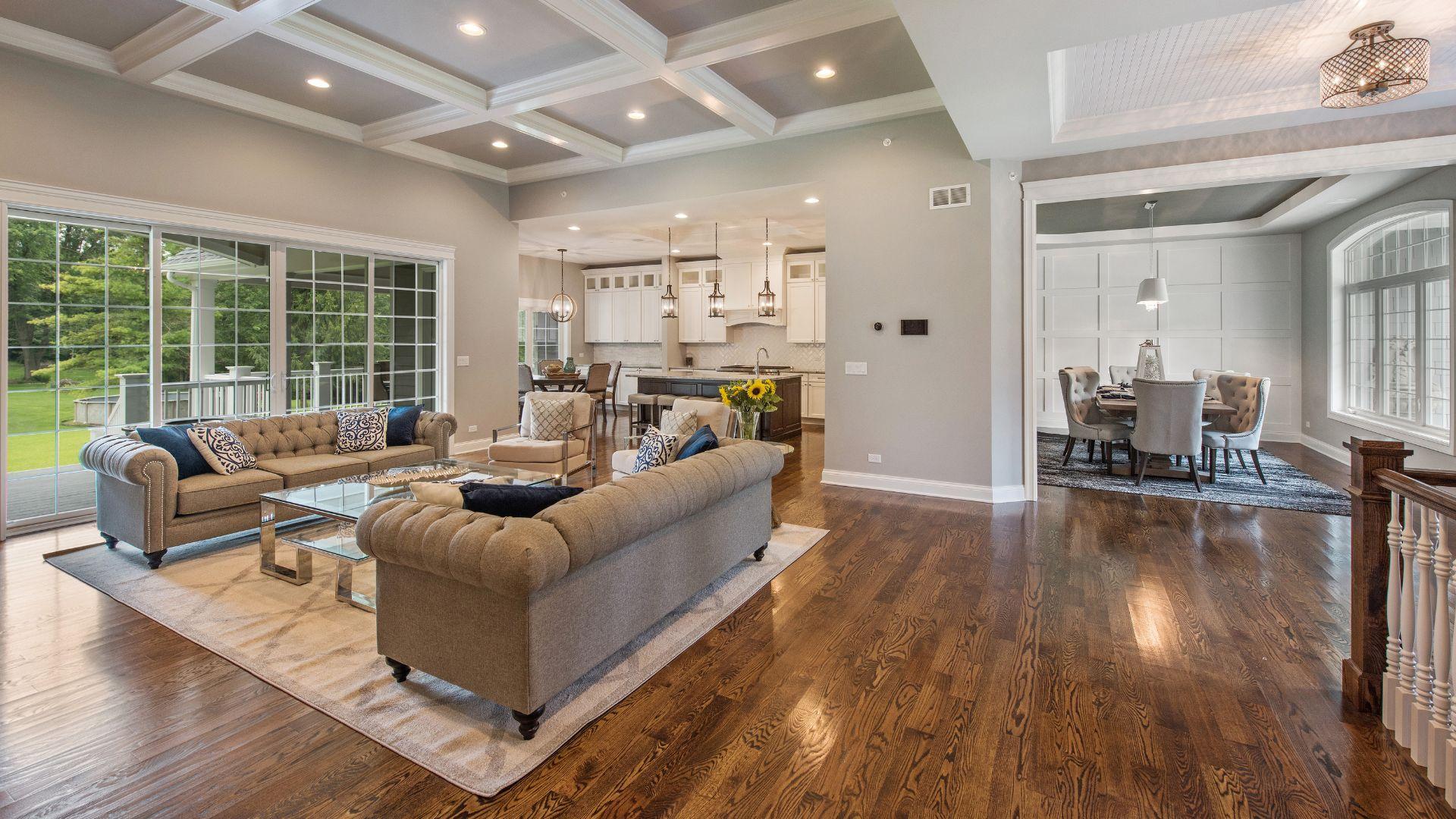 Be Careful with Furniture and Decorations
While some homeowners with hardwood flooring may find this point self-evident, we cannot overstate its importance: furniture and other objects can damage hardwood. The wooden legs attached to chairs, tables, and other furniture scratch floors and finishes when dragged across them.
Therefore, these objects' rough surfaces and weight must be offset or prevented from direct contact with hardwood. You can do so with the typical furniture felt pads sold in hardware stores, though avoid dragging furniture even with those attached. If you must move a couch or chair, ask for help picking the furniture piece up off the floor entirely. Likewise, keep indoor planters on raised surfaces, as they can gather soil and moisture beneath their bases.
Again, these small steps can save your flooring from scratches and gouges. Even if those marks are minor, they can begin a process of deterioration that will eventually require hardwood sanding to correct.
Limiting Exposure to Sunlight and Pets
While it may sound excessively cautious, limiting hardwood flooring's exposure to sunlight and pets provides an appreciable boost to the material's condition. Sunlight's UV, visible, and infrared light can fade the hardwood flooring's finish. Meanwhile, pets' nails and roughhousing can leave visible marks on the floor.
Adding curtains or blinds over windows can block the harmful sunlight and delay the damage caused by them. Baby gates or closed doors can limit pets' access to sensitive hardwood flooring.
Regular Screening and Recoating
Finally, even with routine cleaning and protection from damaging elements, hardwood flooring requires professional maintenance in the form of screening and recoating services. Daily household traffic wears down the flooring's finish and leaves minute surface injuries that accumulate into noticeable damage over time.
Screening and recoating involves no sanding. Instead, a service team uses an abrasive pad to screen (or buff) superficial scratches and blemishes from the flooring's finish without harming the hardwood beneath it. Then, professionals recoat the flooring with the customer's desired finish. Screening helps the new coat adhere to the floor, and the fresh finish can delay the need for hardwood floor refinishing and replacement.
Virginia's Most Reliable Floor Restoration Company Operating in Nokesville, VA
Hardwood flooring requires homeowners to invest significant time and care into their upkeep. In doing so, the hardwood provides a rich and handsome appearance that no other material can match. Folks in Nokesville, VA, can rely on Virginia Top Floors for maintenance and replacement needs. A qualified floor restoration company, Virginia Top Floors provides exceptional and responsible services to all. Call (703) 537-9699 to determine whether your hardwood flooring needs maintenance or repair.