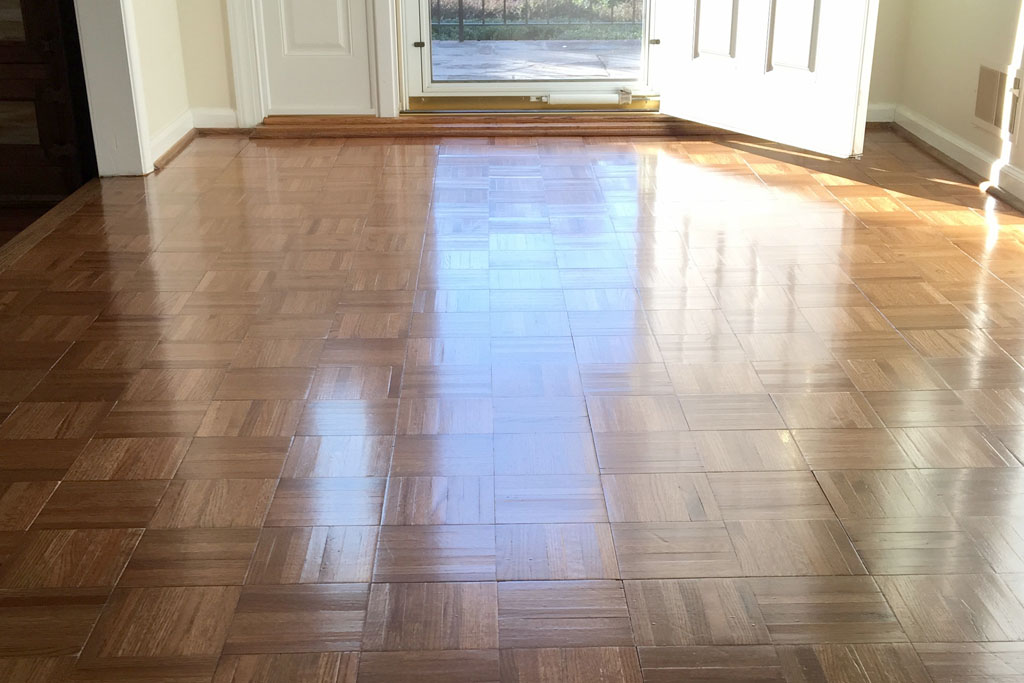 Repairing and refinishing parquet floors in Centreville, VA.
Develop by French craftsmen to replace too-difficult-to-maintain marble floors, parquet floors are little bits of artisanal beauty that can be restored to their original beauty.
As with many antique heirlooms, either you love them or absolutely hate them. In case you are among history and antique lovers, Virginia Top Floors can help you restore these jewels to their original splendor.
Although parquet floors are pretty sturdy and can sustain heavy traffic, over time they may exhibit:
-Loose tiles
-Discoloration due to sun damage
-General wear and tear
-Scratches from pet or furniture
-Dullness
-Absence of finish in most traveled areas
Virginia Top Floors can replace damaged and loose tiles, and will refinish and recolor to your liking. It could be that you want to restore a damaged area to match as close as possible to an adjacent area, or that you simply want a change the. If the floors are in pretty good shape and you aim to keep them that way to avoid resanding them, you may opt to buff and recoat them.
Regardless of the process, the result will be a beautiful long-lasting floor.
Call Virginia Top Floors to have one of pour experts give you an assessment of your parquet floors in Centreville VA. 703-537-9699.